One Stop Competitions and Examination Centre
Bringing Talents to the Next Horizon
Open Competition & Examinations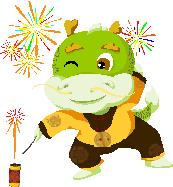 Speech and Performing Arts
The 11th APC Children Speech Festival 2014

:

=

Click Here

The 10th APC Story Telling Awards 2014

:

=

Click here

The 66th Hong Kong School Speech Festival 2014:

=

I

nformation available in July

The 4th HK Children Performing Arts Show 2014

:

=

Click here

The 4th Chinese YTC Talents Contest 2014

:=

Information

availble in Sept

The Brisbane International Young Talents Festival 2014: =

Coming soon

The 11th Chinese International Speech Festival 2015 :

=

Coming soon
Maths and Science
The 6th PKU Mental Maths and Science Cup 2014: =

Click here

The 6th HK Children General Studies Quiz 2014: =

Click here

The 4th Chinese Children Maths Contest 2014:

=

Information in Sept
Music and Arts
The 19th APC Children Painting Awards 2014: =

Click here

The 4th Brisbane Chidlren Visual Arts Festival 2014:

=

Click here

The 67th Hong Kong School Music Festival 2015:

=

Information availble in Sept

The 20th APC Children Painting Awards 2015:

=

Information availble in Sept

The 4th Brisbane International Performing Arts Festival 2015:

=

Information availble in Sept

The 6th HK Children Singing & Music Festival 2014:

=

Information availble in Sept
Language and Usage
Cambridge YLE Starters, Movers & Flyers:=

Click here

YLE Word List

Cambridge KET and PET: =

Click here

KET Word List

Trinity GESE Spoken English:=

Click here

GESE Syllabus

Trinity Guildhall Speech and Drama:=

Click here

S&D Syllabus

Trinity Guildhall Speech, Communication and Arts: =

Click here

SCA Syllabus

Trinity Guildhall Musical Theatre:=

Click here

Music PA Syllabus

HK Children Story and Listening Quiz 2014:=

Click here

S&D Syllabus

HK Children Sight Vocabulary and Reading Contest 2014:

=

Call us before deadline
Open Competition
*Learning Key has actively brought different competitions and events for youths to catalyze their talents. We highly recommend our students to participate open competitons in different areas including PKU Youth Scheme, International Competitions and Events.
* We have specially developed our programmes to provide consolidated training for ouer students preparing for different competitions. For example, our Chinese and English Speech Training allow students to prepare for Speech Festivals and Contestsand International Examinations in Speech & Drama, Communication and Performing Arts.
Coming August
* Asia Pacific Children Speech Festival: August 2014
* Asia Pacific Story Telling Awards: August 2014
* The 19th Asia Pacific Young Artist Paining Award: New entries are welcome until End July!
New Events in Summer 2014
* PKU Maths Cup 2014: Mid August 2012
* Hong Kong Children General Studies Quiz 2014: Mid August 2014
* Trinity Guildhall Exam Summer Intake: Closing in mid June for End August Exam, don't miss the chance!
Coming September
* The 66th HK School Speech Festival
* The 67th HK School Music Festival
* HK Children Performing Arts Show 2014